Hello Users, Welcome To Eazybe Help docs
In this, You will get to know " How To create Centralized Labels and Funnels ?. "
Here we will brief you on how you can create Centralized Labels and Funnels for your Team or Organization,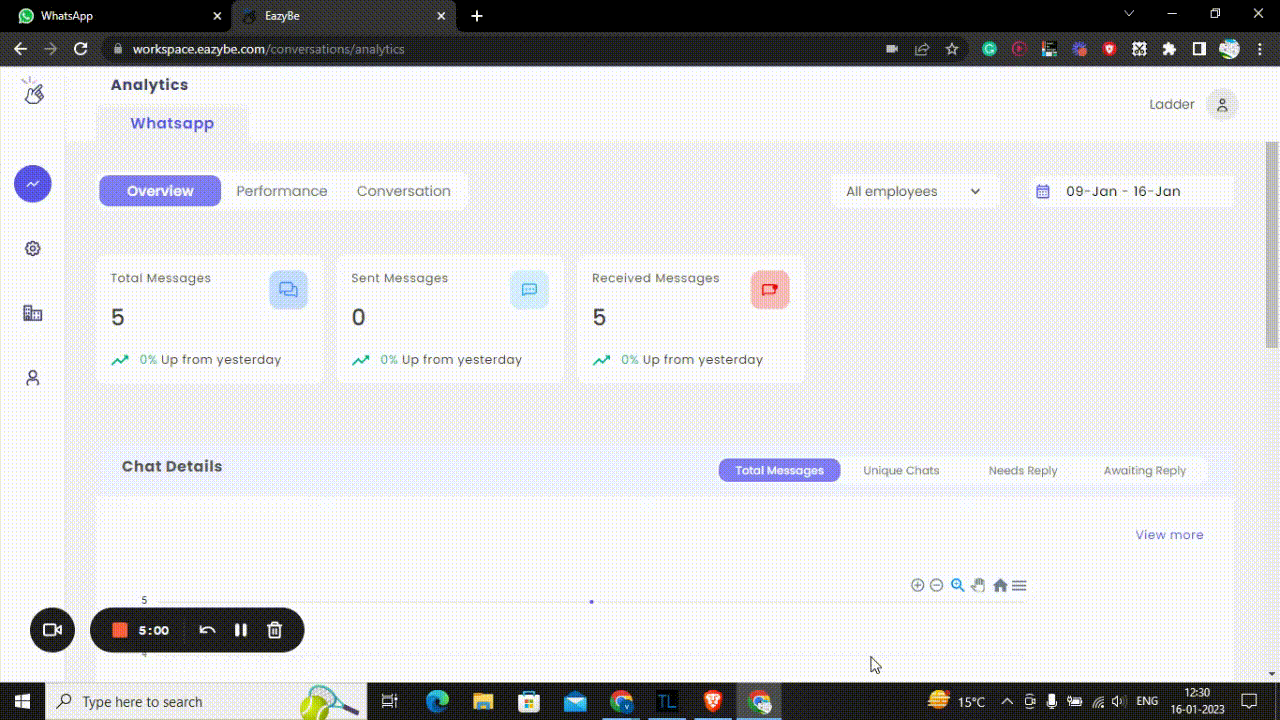 here you can➖
Create Labels or Funnels that everyone in your Team/Organization can see
Assign these Labels and Funnels to everyone in the Organization or to a Specific Team
You have three configurations for Data here: It can be

Exactly the Same chats in the Label/Funnel for All Team Members (e.g. Task Board that everyone can see)
Completely Different chats in every User's Label/Funnel (e.g. CRM to ensure everyone is working on a different Customer without overlap)
None of the above
This allows you to use Labels and Funnels as CRM, Customer Support, Tasks Management, and many more. You can design your own use case. How cool is that?
Creating new Labels or Funnels
As you login to the Workspace, you can visit the Manage Tools Section
Here you can click on Labels and then create Organization Labels and Funnels
On clicking Create New, you will see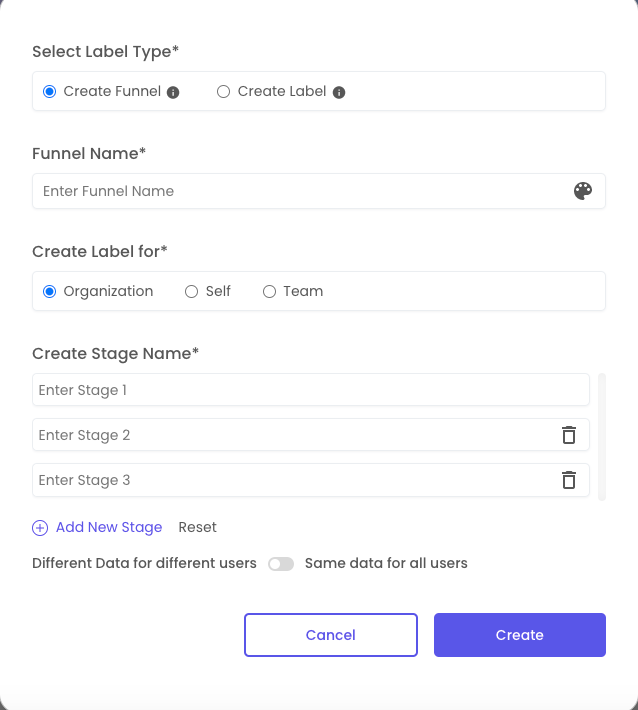 Here you see options to:
Create a Label or a Funnel
Create it for an Organization or for a Team
Have the Same Chats for all Team members or Different Chats for all Team members
Once you have created Organization Labels. Funnels, you can see them on Whatsapp