Integrating Freshdesk is a straightforward process. To get started, follow these steps:
Install the Eazybe Chrome extension.
Make sure you are active on the Eazybe Teams plan.
Once these steps are complete, you can begin integrating Freshdesk into your workflow.
Login to your Freshdesk account.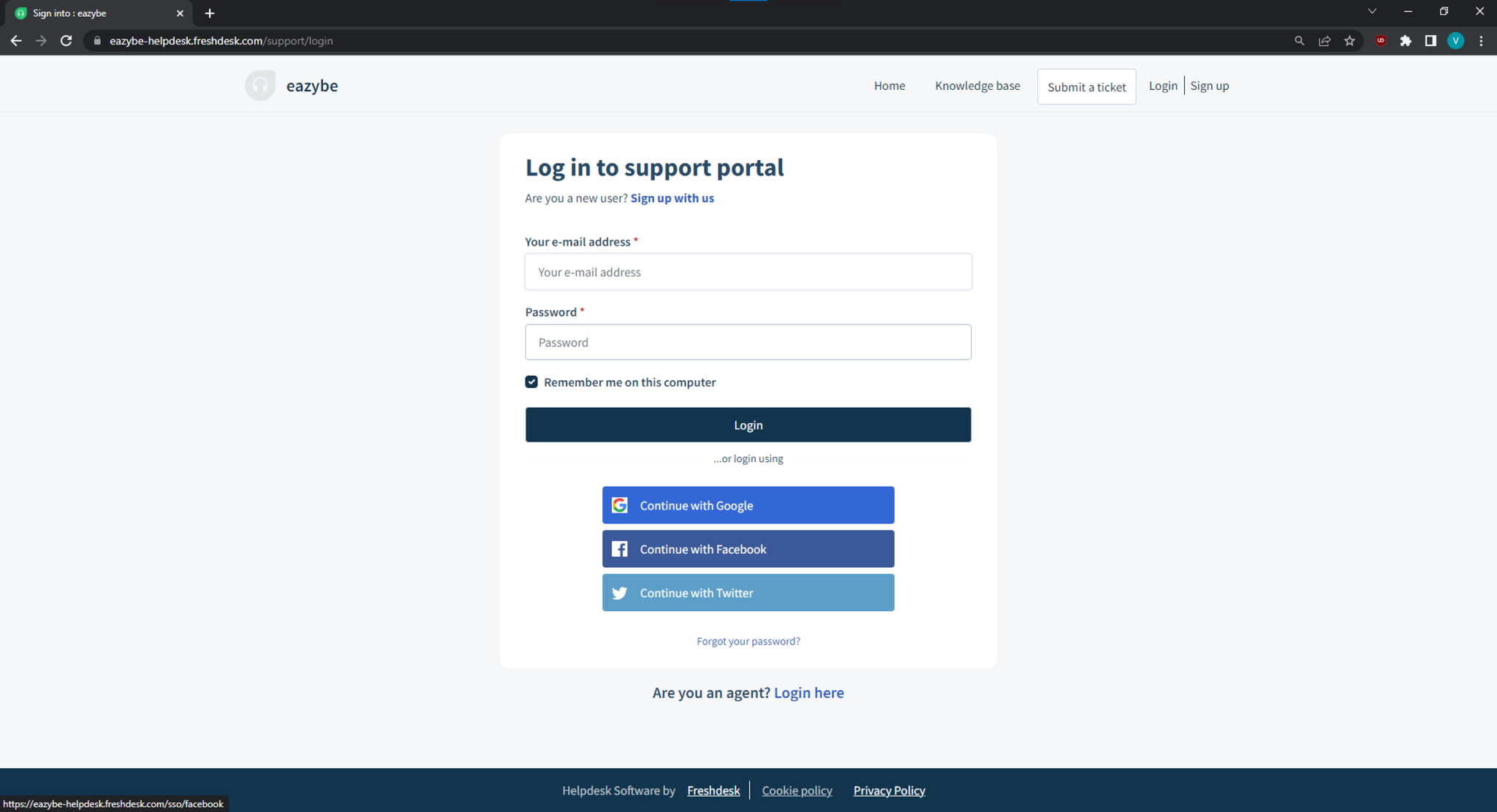 Domain/Helpdesk name can be obtained from the URL as shown below.
Navigate to the top right corner and click on the My Account icon.
Open the profile settings page.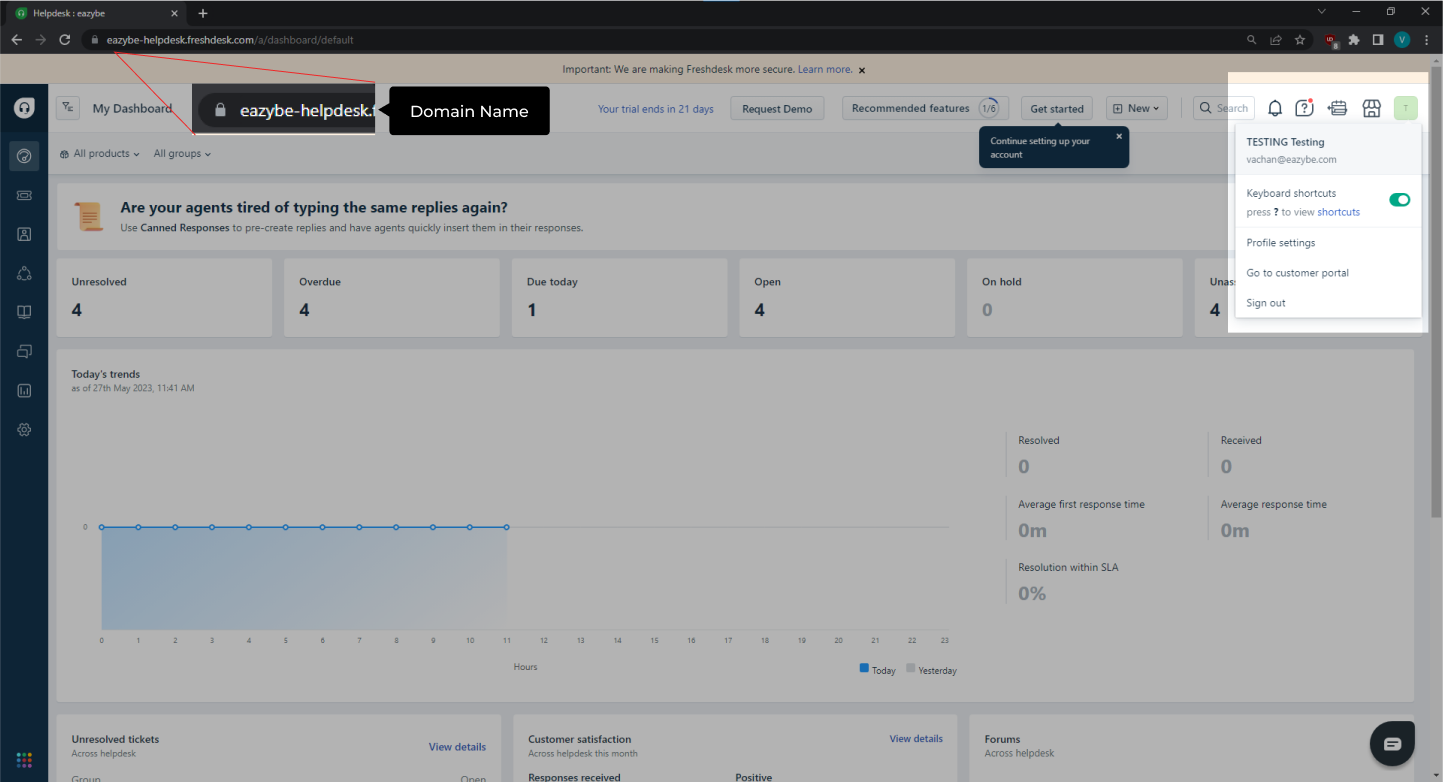 Obtain the API key by completing the CAPTCHA check as shown.