Note: User needs to be registered on Bitrix24 in order to integrate it with Eazybe.
Flow to integrate API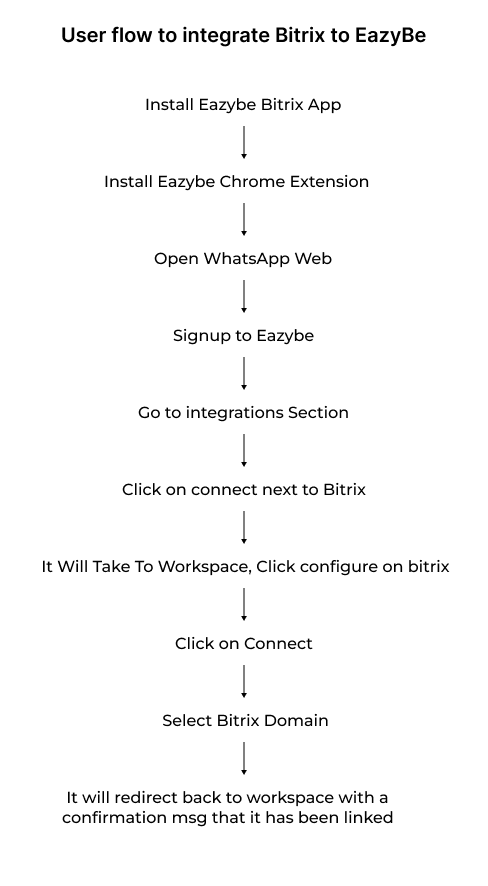 Below are the steps to follow in order to integrate Eazybe with Bitrix24.
Install Eazybe on the Bitrix24 platform by navigating within the marketplace. Provide the required permissions.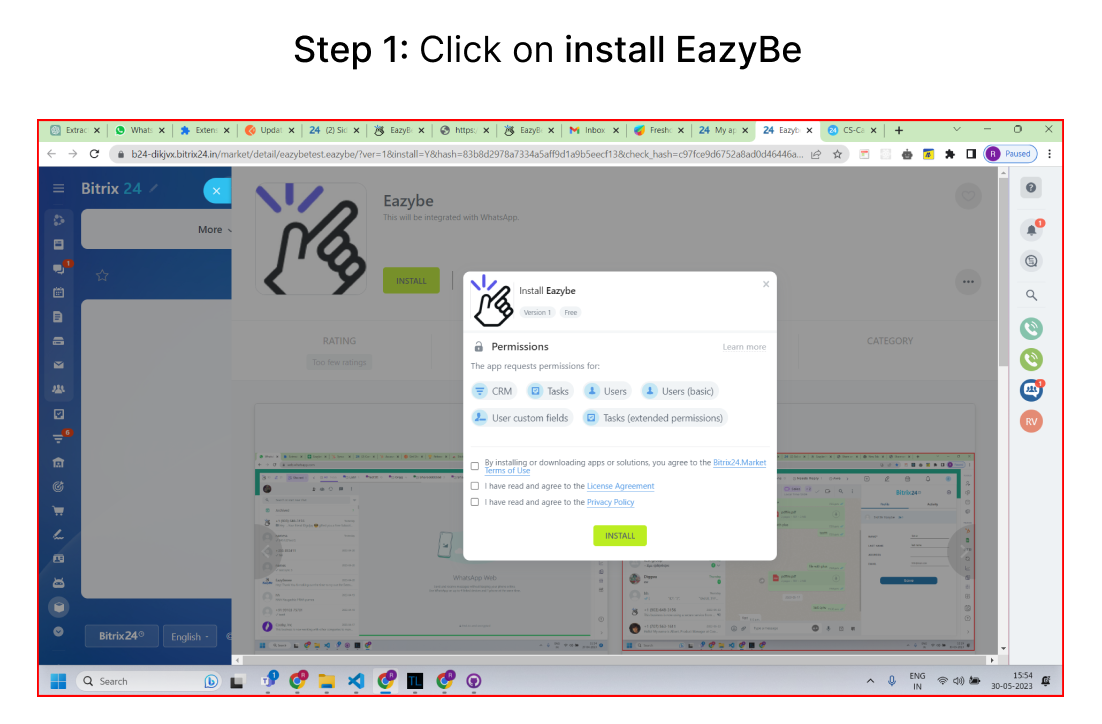 Once the WhatsApp Web interface loads, navigate to the integrations section. (Integrations section is part of our WhatsApp extension i.e Eazybe)
In the integrations section, you will find a prominent "Connect" button for Bitrix. Click on it.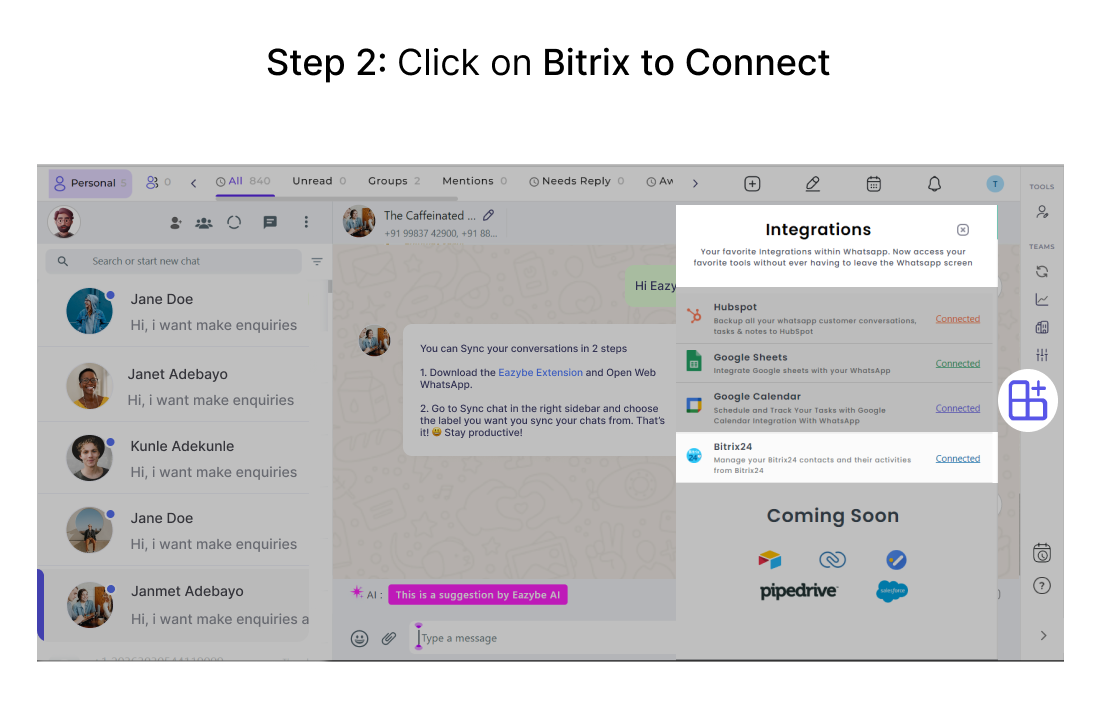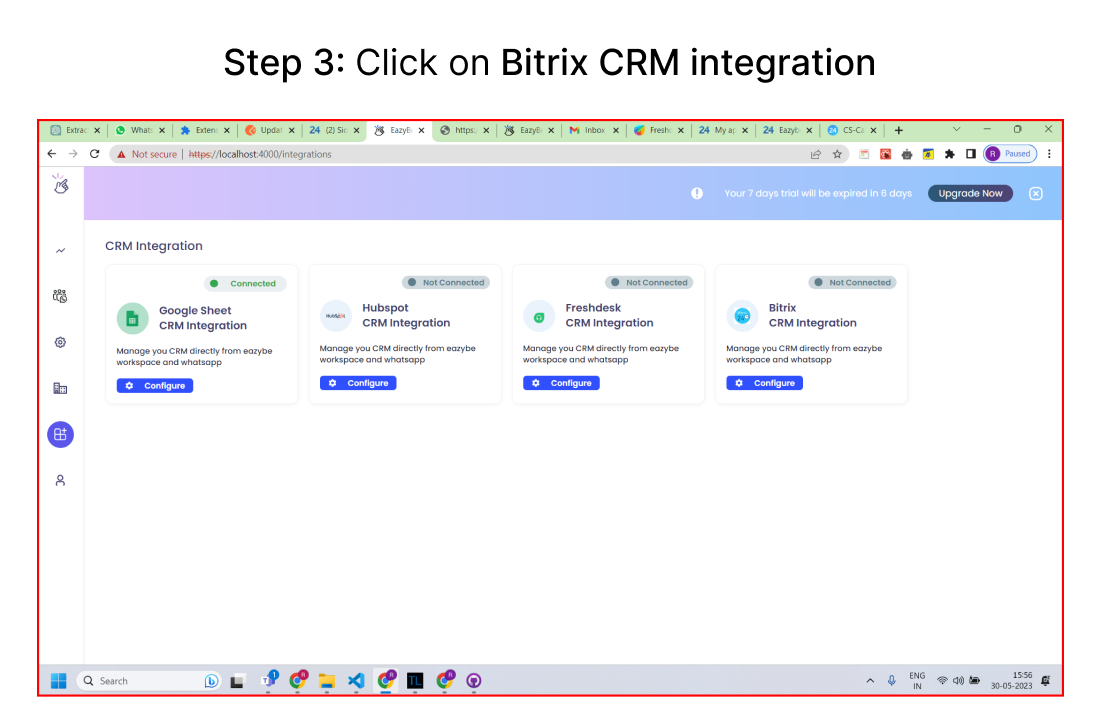 Follow the subsequent steps on the workspace to complete the connection process and begin using our platform.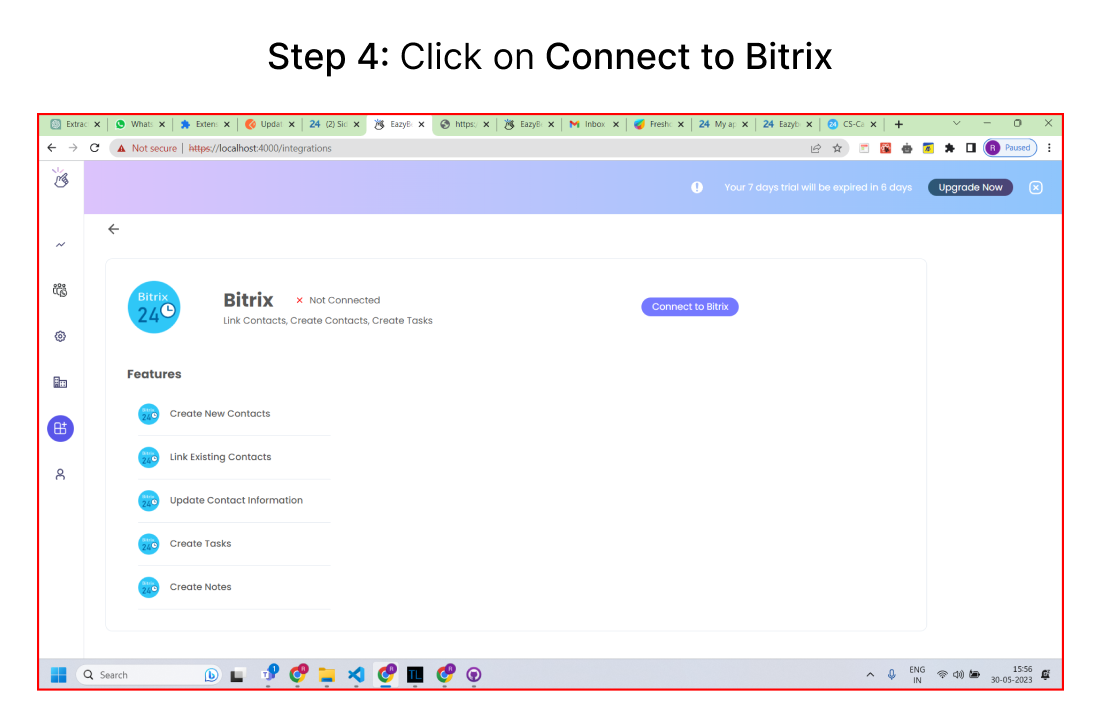 Upon selecting your domain name, the integration process will be completed.