In This Section, you will get to know about "How To Create and Manage Followup Comments✨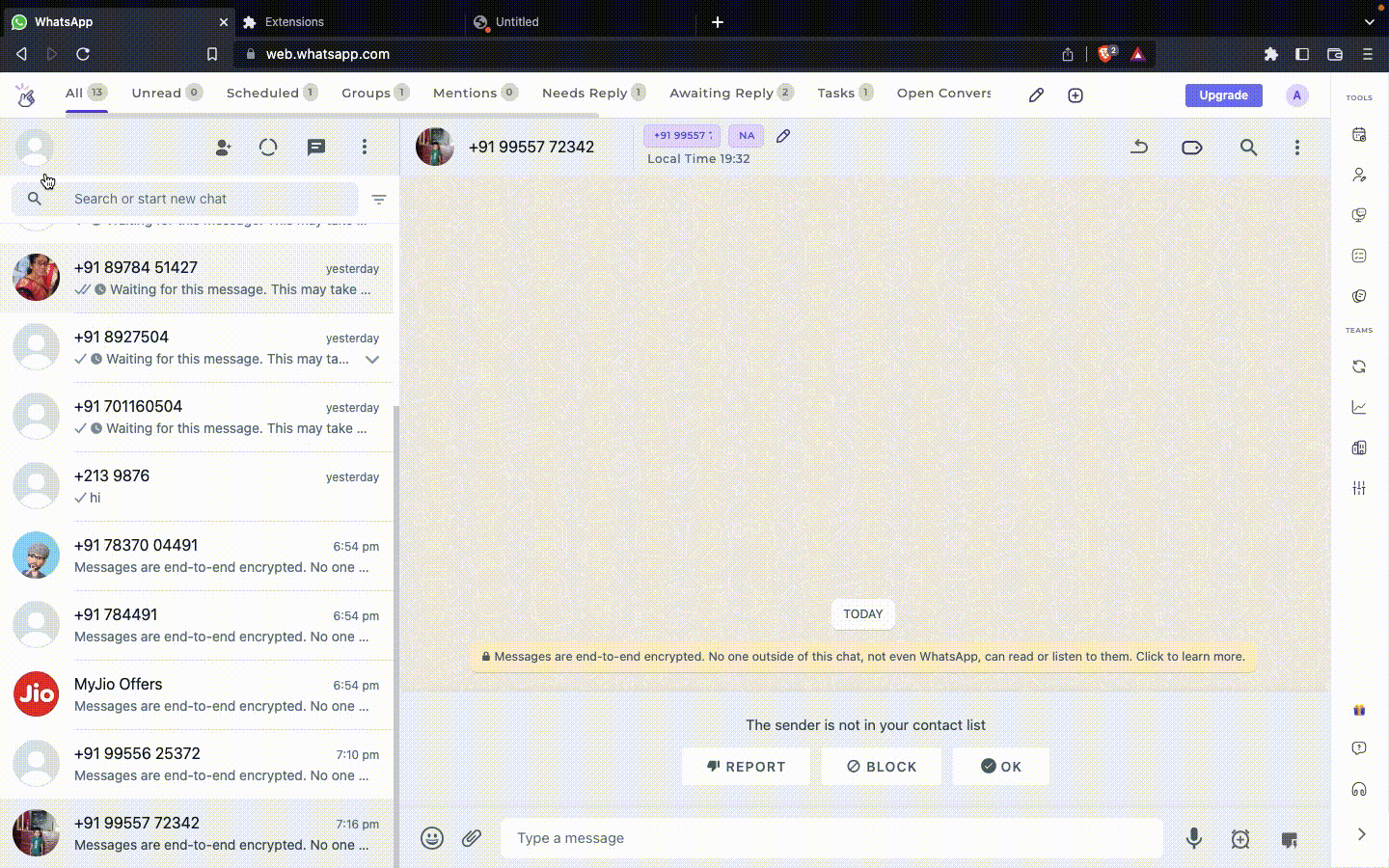 First of all, you should have the Eazybe
extension
installed/added to your chrome Browser and log in to Eazybe
Eazybe Extension will add a magical Productivity Layer on top of Whatsapp which will show like below UI: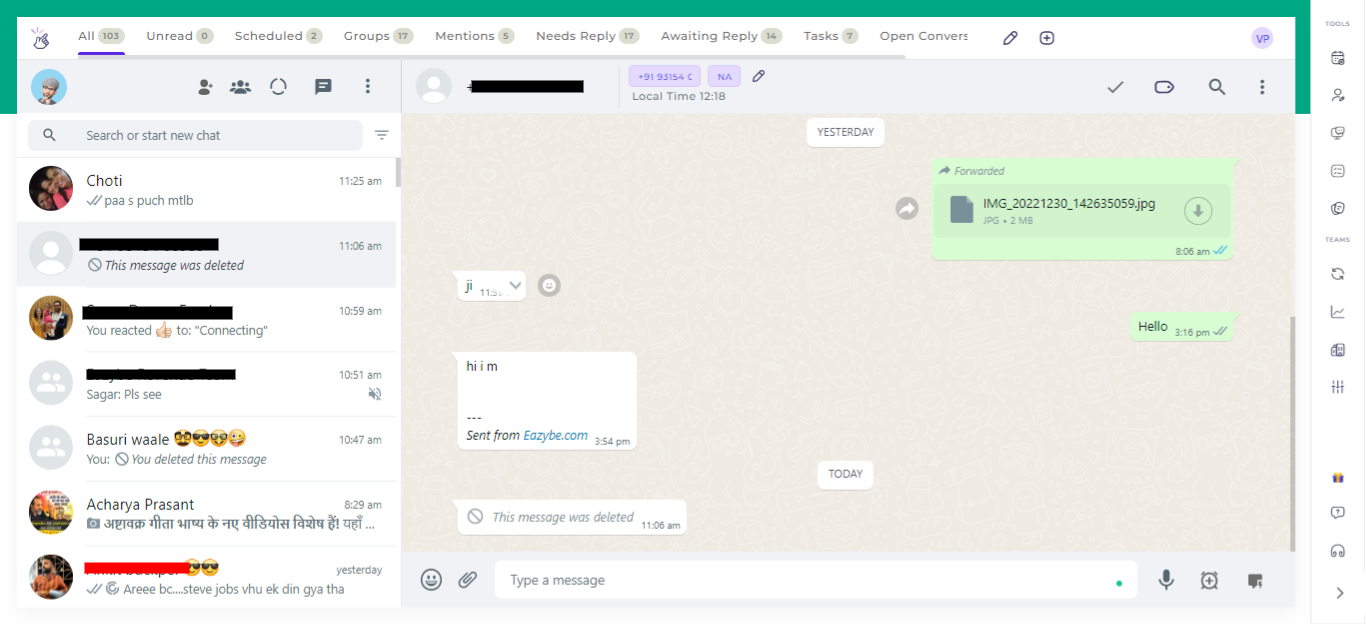 Now Next Step is to Go to the the "FollowUp Icon" on Sidebar and click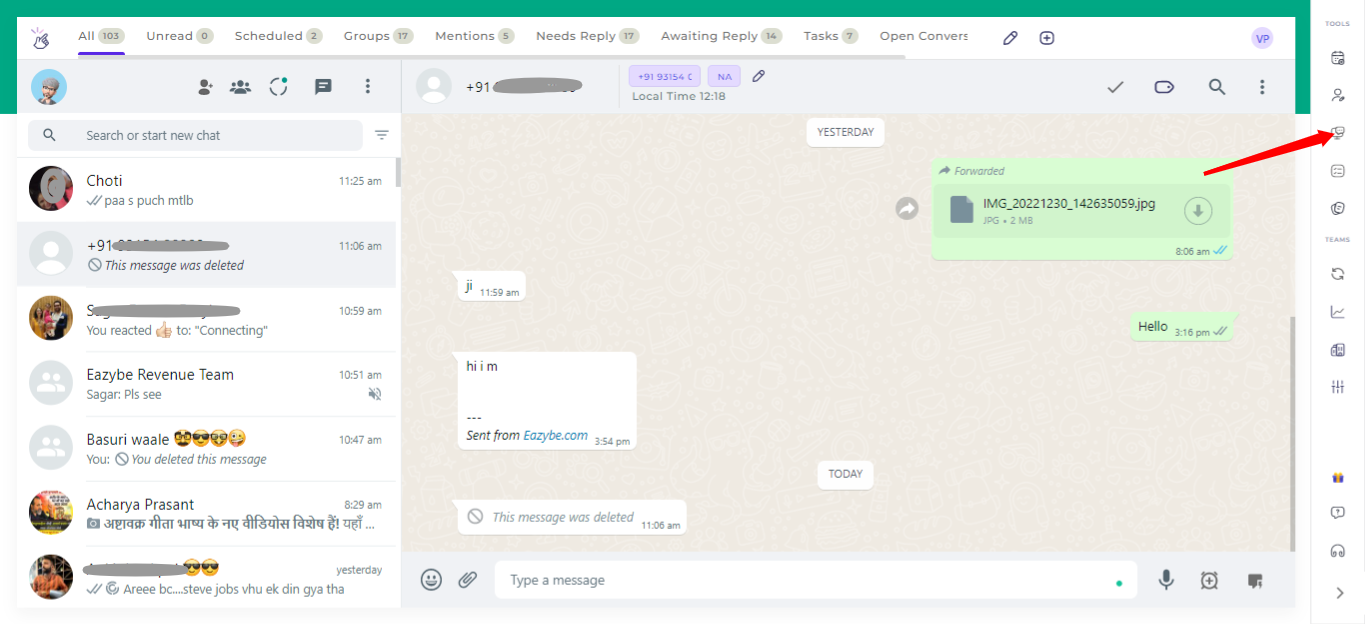 As you click a popup card will open up there as shown below: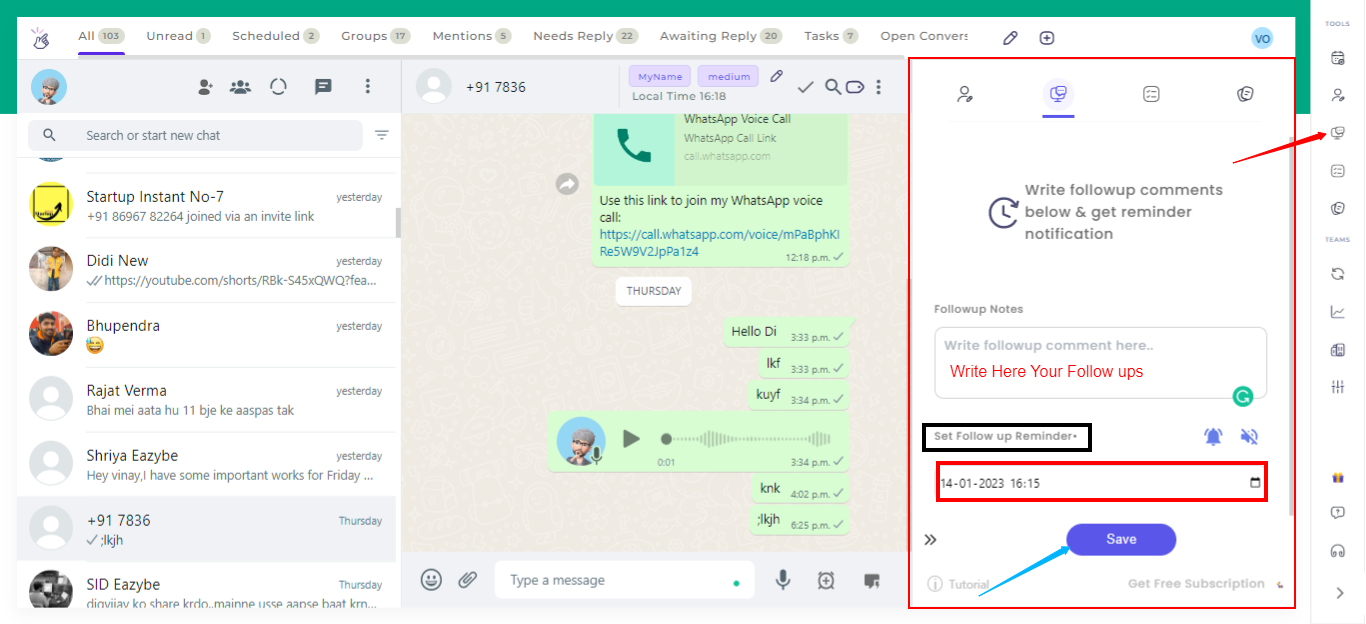 After writing your followups comments set a time for reminder and then click on the "Save" button
Now You Have Created Followups and to see on it click again on the followup icon then you will get a follow-up comment and their Reminder Date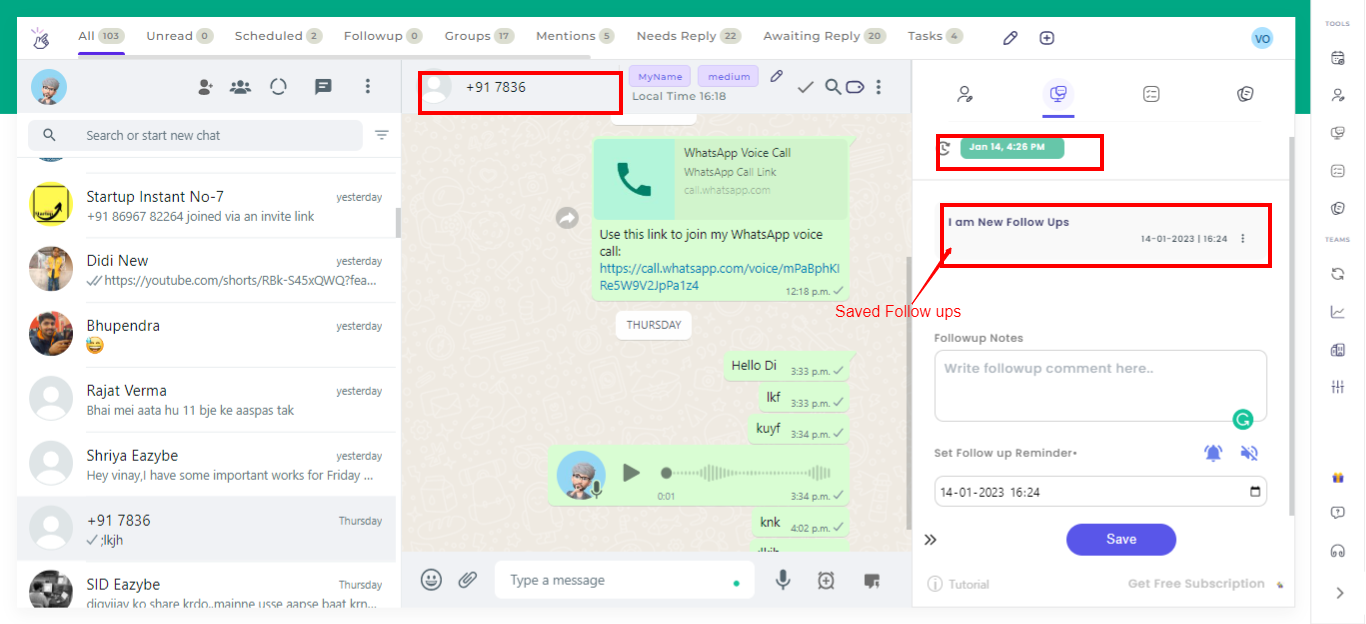 After Successful Follow-up creation you will see the chat inside the follow-up label on the top bar counter of follow-up will increases Like This image below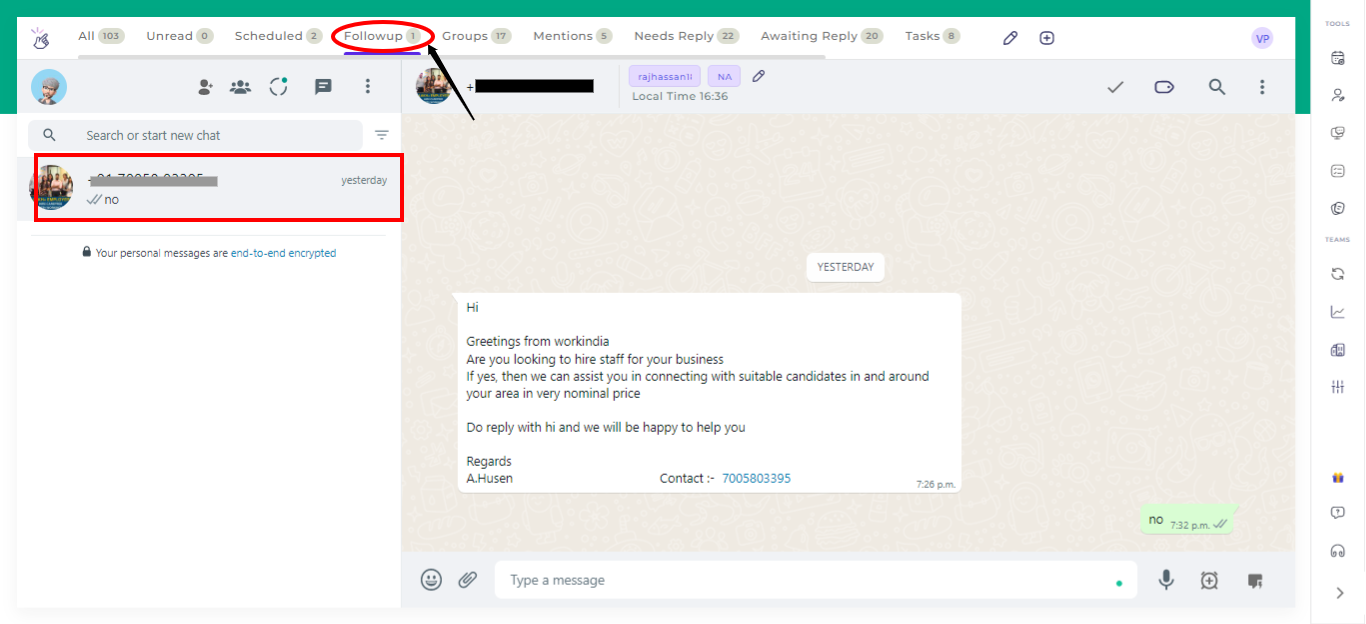 Did you know when you write a Followup and create a Reminder. It automatically creates a Task that can be viewed in Tasks as well as inside the Tasks Label. How cool is that?
Congratulations! You ave successfully created followup and reminders
Here is a video below to see the feature in action